about us
in short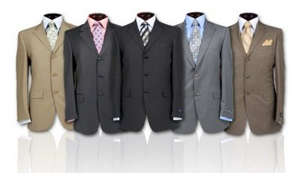 Since its inception in 2001, as a manufacturer & supplier of all kinds of uniforms, Vishesh Uniforms has come a long way to become one of the largest uniform collections in Indore. Each of these businesses is dedicated to providing out customers with the highest-quality, most effective products, variety, prices and services.
Our Mission is to give the discriminating shopper what they are looking for, whether it be Economy, Comfort or Style, in an atmosphere that is comfortable, exciting and satisfying. We handle uniforms and accessories for Corporates & MNCs, Public Schools, Rally Dresses, and Sports Wear. Corporate wear includes Blazers, Shirts, Skirts, Trousers, Safari Suits and other customized items required. Our prices are very competitive with other uniform companies and with similar items found in retail stores. As a reputed School Uniforms Manufacturers, School Uniforms Suppliers & Exporters, your inquiries and orders are very important to us. What really sets us apart is our service. Your order will be handled by top quality sales people, who are as good with the details of the products they are promoting.
A well established domestic organization, our focus also includes Exporting the best quality of clothes from India. We tailor our services to the specific needs of our buyers, this extends to design, source and production. The value addition on our garments include printing, embroidery, handwork and any other specific requirement of the client.
Our uniforms enjoys a prestigious position in market for past decades with that we would like to share its benefits to distributors and retail showrooms and its our continues passion to satisfy all our customers, since we are driven by ethics and by the fact that each customer is long term partner of our business. We give values to individual details and individual benefits. Irrespective on how big or small that we have earned from them and that is the reason we earned dedicated clients and many associative bases on nation wide.
Our company is committed to offer high quality product, personalized services at a very competitive price to enhance our customers' satisfactions. For more information or to obtain a quotation, please e-mail us at support@visheshuniform.com or Mob: 98263 89000.